KGG, LLC has been honored and privileged to have been been the legal home for many of the area's most respected attorneys, including Jim Grumley, Emma Vosicky, and Harry Chiles, who are now enjoying a well-deserved retirement or have taken on other challenges out of state.  Although no longer actively involved in practice at KGG, LCC, the individuals listed below provided a strong foundation for the attorneys who have stepped into their shoes and we honor their service with us, whether their tenure here was long or short.
JAMES D. GRUMLEY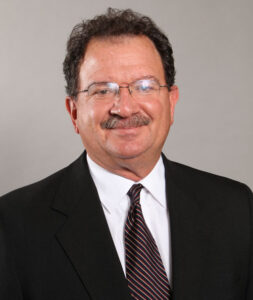 KGG, LLC and its predecessors were blessed to have Jim as an integral part of the firm for Jim's entire long and illustrious legal career, serving as an attorney with for firm for more than 40 years.  He stepped back his practice late in 2018 and declared full retirement at the beginning of 2021.  Jim is an important component of the KGG history and we miss him dearly, but are happy to report that he is enjoying his retirement.
Born and raised in Joliet, Jim graduated from Joliet Catholic High School, obtained his bachelor's degree from University of Notre Dame, earned his juris doctor from Loyola–Chicago, then returned to his hometown to begin practicing law in Joliet.  He began as a novice attorney for the firm in 1976 when the firm was located in the Rialto building, but quickly advanced to partnership status around 1983.
Jim concentrated his civil practice in medical malpractice defense and other insurance defense and general civil litigation.  He was recognized year after year as a Leading Lawyer in the area of medical negligence defense.
If Jim represented you on a medical malpractice case, please contact Scott Hardek for assistance with your legal matters.  For insurance defense cases, please contact Lisa Holloway.  For all other civil litigation, please contact Bryan Kopman.
EMMA J. VOSICKY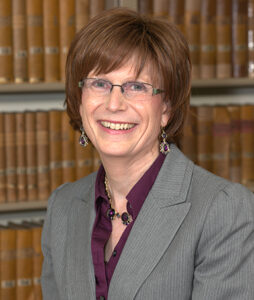 While at KGG, Ms. Vosicky focused her practice on commercial litigation of all sorts in both state and federal courts.  She tried numerous contract cases, commercial landlord/tenant disputes, and foreclosures.
Outside of litigation, she advised clients regarding leases, contracts, and employment matters, and drafted promissory notes, leases, contracts, and mortgages.
Following her passion to protect civil rights and provide community support for transgender and non-binary individuals, she accepted a position as the Executive Director of GenderNexus in Indiana in 2020.
If Emma represented you at KGG and you still need legal services for your business, please contact Bryan Kopman or Paul Richards for assistance.
HARRY RAY CHILES, JR.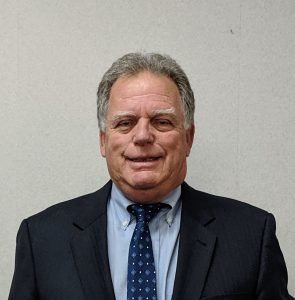 Harry focused his practice on subrogation cases for insurance companies for over 30 years, trying hundreds of cases throughout all of Illinois.  He managed his own law firm in Naperville from 1985 until joining KGG in 2019.  Like Mr. Hansen, he wanted a qualified firm to be able to take over his practice as he neared retirement.  He called on his trusted friend and former associate at his firm, Lisa Holloway, now at KGG.  KGG has a long history of representing insurance companies in both defense cases for their insureds and in subrogation cases.  It was a perfect fit.  Harry brought his trusted assistant to KGG, who has settled in nicely and helped make a seamless transition of Harry's practice to KGG.  Harry is committed to full retirement in 2022, and KGG has successfully taken over his state-wide subrogation practice.
If Harry has assisted you with subrogation services in the past, please now contact Lisa Holloway to assist you.