A Tradition of Legal Service in Will County for over 145 Years Provides a Solid Base for Our Present-Day Practice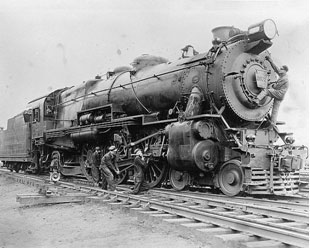 KGG, LLC has a diverse general practice based on its long heritage in Joliet and Will County, Illinois. Each of our attorneys offers focused attention in specific areas within the practice of law. Together we deliver a diverse range of services to meet your legal needs.
Our roots extend to the Haley & O'Donnell firm in 1874 which focused on local farmers, land development and representation of the growing banking, railroad and steel industries in Will County. Thereafter, the firm evolved through a series of partnerships including, Donovan & Bray, Donovan Bray & Gray, Gray Thomas & Wallace, eventually becoming Thomas Wallace Feehan Baron & Kaplan. After decades in the Rialto complex, Thomas Wallace moved into our current site in 1978, located in a building that formerly housed the Montgomery Wards store.
The Thomas Wallace firm merged with Rooks Pitts & Poust in 1987, becoming the southwest component of a metropolitan Chicago firm of approximately 70 lawyers in three offices. In 2004 Rooks Pitts merged with Dykema Gossett PLLC, a large firm of 350 lawyers and professionals with offices in Michigan, Illinois, California and Washington D.C.
We in the Joliet office elected to return to our roots and formed Kavanagh Grumley & Gorbold LLC in 2008.  The founding partners of KGG had developed the skills necessary to a very sophisticated practice on a large scale while a part of the Rooks and Dykema firms. We work in a collaborative atmosphere, merging the experience of a wide variety of skills within several diverse areas of practice. We utilize cutting edge technology to further our areas of practice. Our large-firm experience enables us to manage sophisticated matters for our clients efficiently and effectively. We have continued to maintain a current technological base for our practice, offering sophisticated document management, collaboration and communication capability to our clients.
KGG continues these large firm skills today, while providing the close attention expected of a local law firm. Our heritage is based in Joliet and Will County, but our practice has expanded into representing clients throughout the surrounding communities in northeastern and north central Illinois.
We have always maintained a sophisticated litigation and trial practice, representing individuals in personal injury claims both as plaintiffs and defendants. We are well known in the northern Illinois community for defending physicians, hospitals, nursing homes, and other professionals in court from claims against them. Our litigation team also has broad experience in the representing diverse businesses addressing a wide range of commercial issues. Our appellate attorneys can help protect a verdict in your favor, as well as effectively argue that errors made by trial judges should be reversed on appeal.
Litigation is only one aspect of our history and current practice. Businesses have long-trusted us to help them in the formation of various business entities, and then to provide years of counsel to those companies regarding a wide range of legal concerns business encounter, including employment issues, contract drafting and contract disputes. We represented many residential and commercial developers and contractors during the explosive growth in Will County since the late 1990s, and then worked with them to manage legal complexities resulting from the market corrections of the mid-2000s. Our probate and estate planning attorneys help individuals plan for the future with simple wills and complex multi-generational estate plans, as well as deal with the present with guardianships for elderly and impaired family members.
Municipal entities can rely on our firm to prosecute ordinance violations, provide advice regarding ordinance changes, and assist in all areas of law that our municipal clients' needs dictate, including internal policy and transactions with others outside of the municipality.
In 2013 and 2014, we broadened our scope of practice by welcoming to the firm attorneys with established practices and experience in criminal defense and family law. We can now help you in every facet of family law, including divorce, child custody and visitation, child support, surrogacy, and adoption. We also offer representation in traffic matters, including DUIs, as well as defense of misdemeanors and some felonies in state court.  In 2017, we opened a satellite office in Wheaton, Illinois, and in 2022, we added an office in Morris, Illinois to better serve Grundy County.
On January 1, 2022, the firm name was simplified from Kavanagh Grumley & Gorbold, LLC to KGG, LLC.  KGG provides the same excellence of legal services as it always has.
For a complete description of our services, please see our general "Areas of Practice" page and for details of each area of practice please see each individual practice page.
Put our history of excellence and experience behind your case. For legal assistance in Will County and Grundy County, the southwest suburbs, and anywhere in northeastern and north central Illinois, contact KGG, LLC at 815-727-4511 or contact us online.